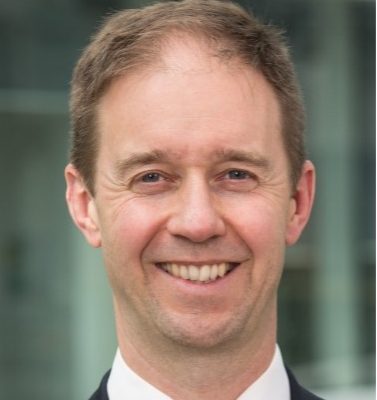 James Anderson
Executive Director of Global Health, IFPMA
As Executive Director, James leads the IFPMA's Global Health programme of work, developing policy, engaging with key stakeholders and building partnerships across the public and private sectors. Spanning the breadth of global health and focused on priority disease areas including AMR, pandemic preparedness, and non-communicable diseases, to address key challenges for our members, stakeholders and patients.
Prior to joining the IFPMA in January 2021, James worked in a variety of roles at GSK since joining 2005, most recently as Head of Corporate Government Affairs.
James has been involved in establishing multiple initiatives to address AMR, including the AMR Action Fund, the Davos Declaration, the IMI 'New Drugs for Bad Bugs', GARDP, and the AMR Industry Alliance. He has also served as an industry spokesperson on AMR and advisor to the O'Neill AMR Review, the UK Government-Industry Joint TF, the WHO and the EU Commission and has Chaired several industry groups.
James is Chair of the AMR Industry Alliance and has also served on the Board of the UK Life Science Strategy and as the Vice-Chair of Business at OECD Healthcare Committee.