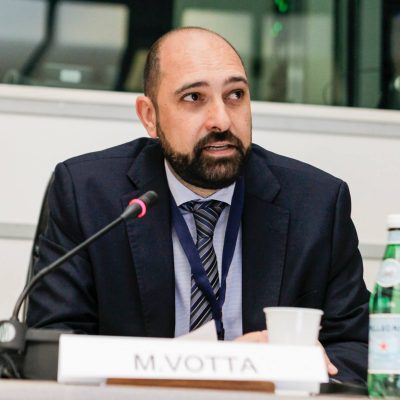 Mariano Votta
Responsible EU Affairs at Cittadinanzattiva and Director Active Citizenship Network
Cittadinanzattiva is an NGO founded in Italy more than 40 years ago to promote citizens' activism for the protection of rights, the care of common goods, the support for people in conditions of weakness.
Mariano joins Cittadinanzattiva in 2001 and since 2013, within its organization, he is responsible for EU Affairs and Director of its EU branch called "Active Citizenship Network", committed at the EU level to increase the protection of patients' rights and their involvement in the decision-making process. In this role, he oversees Public Affairs and Project Management at the EU level.
Passionate about health & consumer issues, Mariano has over 20 years of experience in advocacy, stakeholder engagement, European projects, communication, and civic information. He began his career working in journalism as Communication Officer at Cittadinanzattiva; in this position, he was involved at the international level within the United Nations Development Programme, where he worked as a consultant in Public Services and Communication in Colombia. He then moved on to take up his current position within ACN; since then, he has been actively involved as ACN stepped up its advocacy activities at the EU Institutions, which led to the opening of a representative office in Brussel in 2014. After that, he led the political initiative to launch in 2015 the MEP Interest Group "EU Patients' Rights & Cross-Border Healthcare," endorsed by nearly 100 organisations across Europe, and the MEP Interest Group "SDGs for wellbeing and consumer protection" in 2021.