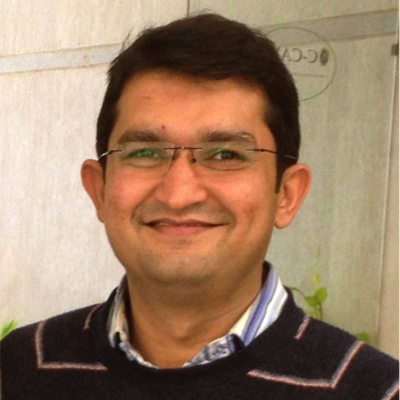 Taslimarif Saiyed
Director and CEO, Centre for Cellular and Molecular Platforms
Dr. Taslimarif Saiyed is the CEO and Director of C‐CAMP from 2009 till present. His initial
training has been in neurosciences, where he received his PhD from Max‐Planck Institute for
Brain Research, Germany from 2002‐2006 and followed it up by postdoctoral training at
University of California San Francisco (UCSF) from 2006‐2009. At the same time, he also
underwent training in management for Biotech and Innovation from QB3 at UC Santa Cruz,
UC Berkeley and UC San Francisco from 2007‐2009. He has also completed a biotech
management program for biotech executives at Wharton School of Management in the year
2012. In the Bay area, he served as a Management Consultant with QB3 New Biotech
Venture Consulting and in an individual capacity, he also consulted for many biotech firms in
the US.
Dr. Saiyed is an Adjunct Faculty at Indian Institute of Technology (IIT) Madras and also
Amrita Institute ‐ School of Biotechnology since 2015. He also heads the Discovery to
Innovation Accelerator program at C‐CAMP. He is actively involved in promoting innovation
in lifescience / healthcare by supporting translation of discoveries to application,
entrepreneurship and technology development.